Small & Medium Satellite Category
Design for Small and Medium Satellites with a total payload capacity of 1000 KG. The payload-bay can accommodate satellites in multiple deploy configuration with sequential or simultaneous orbital injection capabilities.
SLV-1T unique sea launch capability helps in deploying Satellites with equatorial launch requirement directly from equator with up to 50° inclination.
Satellites with polar or sun-synchronous orbit can be also launch from sea over equatorial or polar region with high precision and accuracy.
Single Stage to Low Earth Orbit
Powered by Urvyam Engine, SLV-1T can reach a fixed altitude between 500 KM to 2000 KM in single stage. The altitude is predetermined considering the various orbital requirements of all satellites combined. Once the desired altitude is reached, various satellites are deployed and injected into their required orbit using custom-built spacecraft.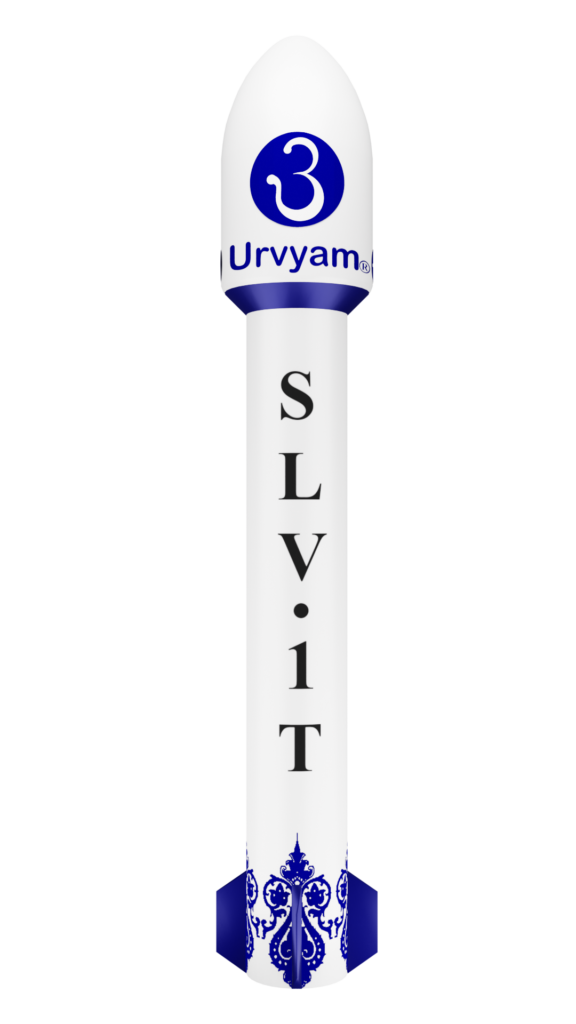 SMALL & MEDIUM SATELLITES